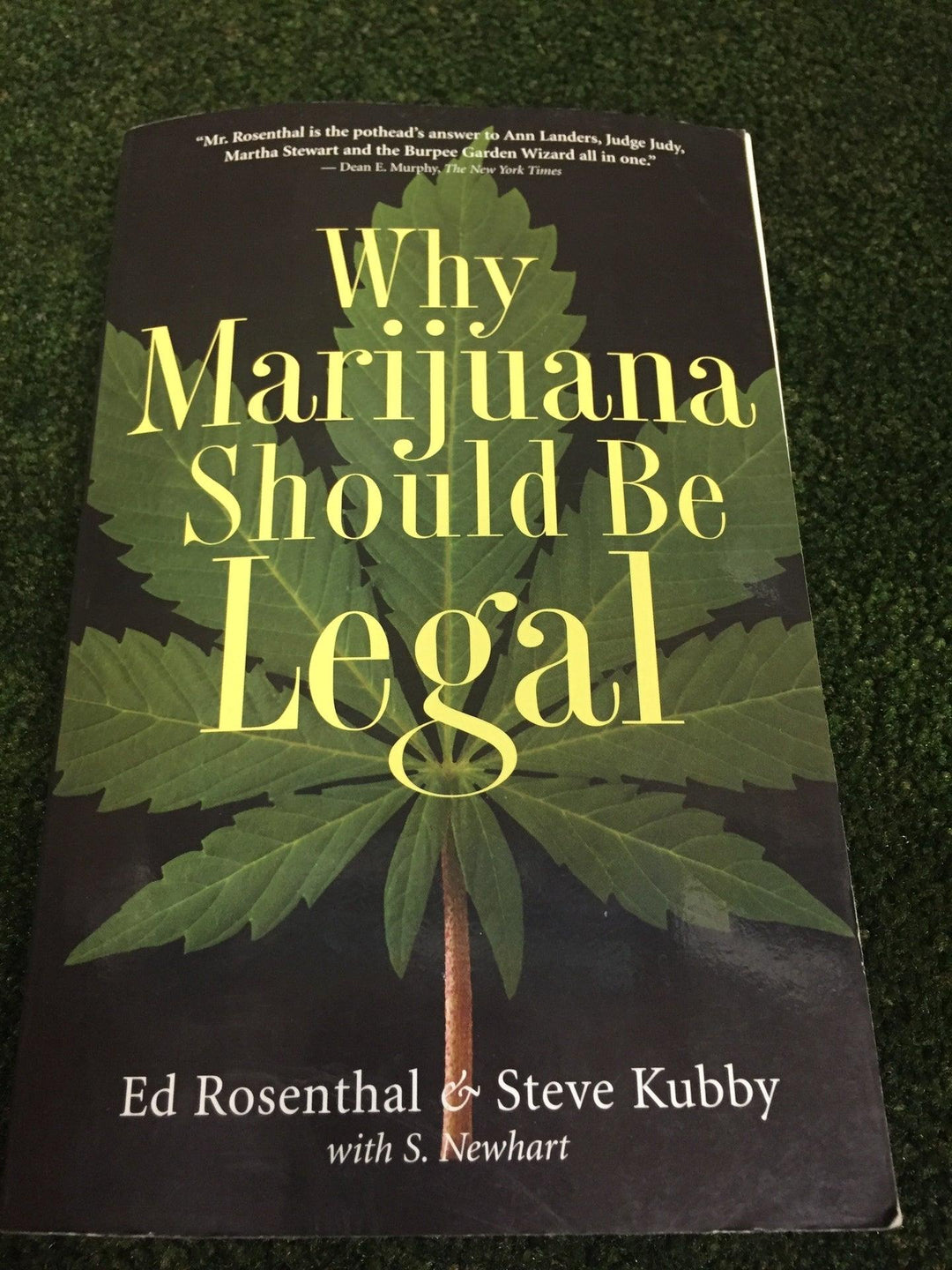 Why Marijuana Should Be Legal
9781560254812
---
Low stock - 2 items left

Inventory on the way
Why Marijuana Should be Legal Book
Far from being a crippling addictive lure, marijuana is actually""one of the most benign substances known to man,"" according to this fact-filled and impassioned pro-pot manifesto originally published in 1996. The authors, marijuana-law reform activists, detail weed's many medicinal uses in the treatment of diseases like AIDS, glaucoma and cancer, examine the wonders of industrial hemp, and tout legalized marijuana as a potential economic boon and a lucrative tax-cow. The real problem, they argue, is the criminalization of marijuana, which has wasted untold billions, trampled our Constitutional liberties and thrown millions of otherwise law-abiding citizens into jail even as it has fueled crime by taking marijuana out of the legal marketplace and putting it in the hands of criminal syndicates. They blame this policy of prohibition on an unholy alliance of panicky parents, pharmaceutical and liquor companies eager to maintain their monopoly on medicinal and mind-altering substances, and the law-enforcement and prison industries that thrive on the war against pot. The authors amass a wealth of statistics and carefully reasoned arguments to support their controversial view and conclude with a helpful list of marijuana-law reform organizations and a quixotic exhortation to toker's to take vigorous action on behalf of legalization. This book is a compelling challenge to the prohibitionist orthodoxy.
Before placing an order through our store, we recommend carefully researching the product you intend to purchase. If you would like any additional information about a product before making a purchase, please contact us. We have a team of friendly, experienced, and very knowledgeable Customer Service Representatives standing by who are happy to help you find the perfect smoking accessory .
If you receive damaged goods (or a non-working unit) in your order, or were shorted anything please contact us within 48 hours, so we can arrange a return and claim. Because of the personal nature of many of our products, we do not accept returns on items unless they are damaged in shipping. However, if you are unsatisfied with any product purchased from us, we encourage you to contact our customer service representatives
Shipping times are an estimate and we will try to get your package to you on time or even earlier.  However due to unforseen circumstances we cannot guarantee that all packages will arrive in the time frame indicated.
All orders made on the website will be sent out on either Tuesday or Friday, depending on time of order.  If you need your order to go out sooner please let us know.  Also we do try to get detox orders out as fast as possible.
All orders are set up to ship with Canada post, however we do not always use them.  If you specifically need to be sent by Canada Post please let us know.
American and international orders might have extra shipping and duties that are not applied at time of order, we will contact the buyer before finishing the order to discuss additional fees before we ship the order, however all duties and extra government charges are the responsibility of the orderer.