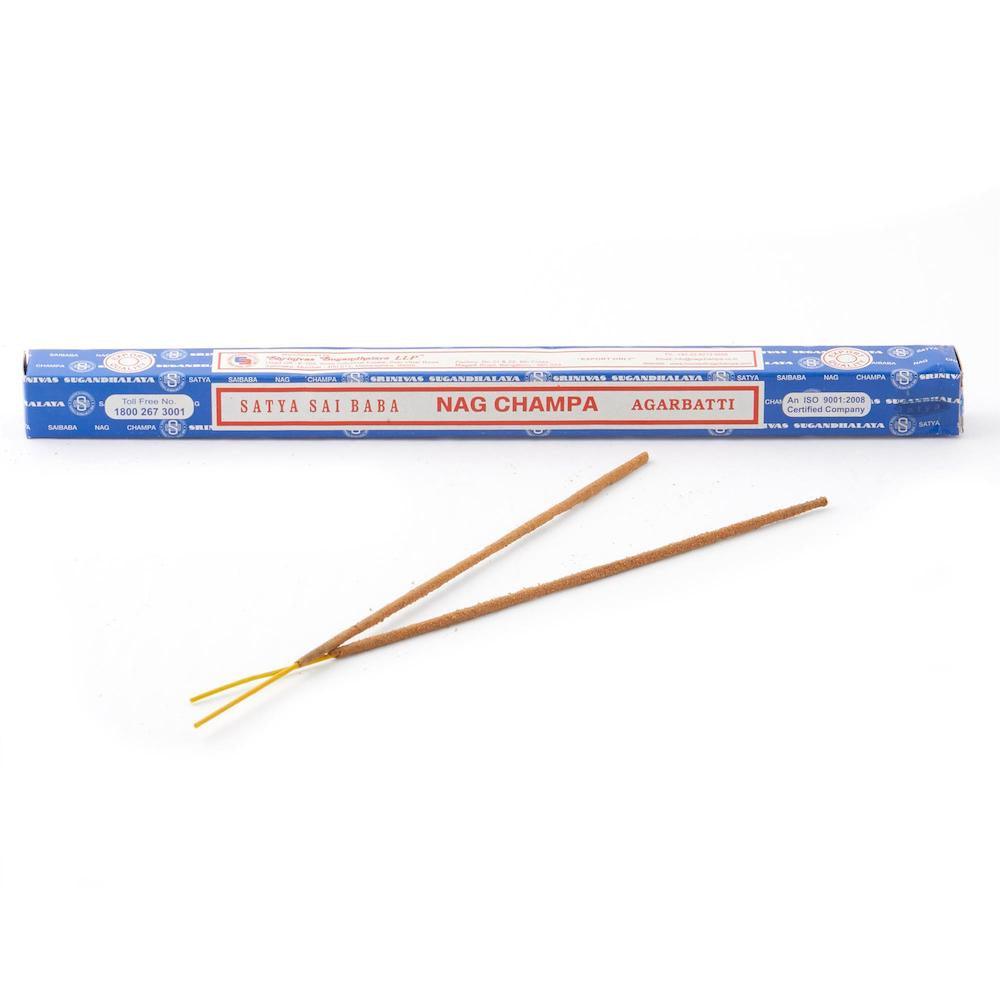 Satya Incense 10 g
643006011597
---
In stock, ready to ship

Inventory on the way
Satya Natural Incense 10 g
He established a small Incense manufacturing unit in the year 1964, making up his mind by understanding ancient way of making Incense with various fragrances, particular interest to him was a practice used by monks in medieval times whereby the key incense ingredients were incorporated and massaged into a special container resin which was then hand-rolled into incense. This technique called "Masala" or "Flora" Incense became the prime driver of production at Shrinivas Sugandhalaya (the other technique, known as "charcoal" incense literally involves dipping the unscented stick directly into the ingredient mixture). Over the years, "masala" incense has established itself to a global audience as lasting longer and stronger per stick than its "dipped" counterpart and Satyam Setty, being the contemporary "King of Masala Incense".
Midnight: Midnight incense combines the initial Nag Champa scent with a musky aroma. The natural ingredients are absolutely blended to make a sweet, lasting however earthy fragrance which will last for hours. a beautiful, grounding incense to burn at the can, or excellent for rituals and spellcraft during the magic hour.
Blessings is a very mild energizing fragrance to enhance your environment. Try it for yoga and meditation
Celestial Incense has a relaxing, warm, woody aroma of fine sandalwood blended to perfection with the soothing, enchanting fragrances of vanilla. It has a floral and sensual fragrance inspired by the scents of a beautiful garden at dawn, with its fragrant flowers, indian spices, herbs, and pure essential oils.
Before placing an order through our store, we recommend carefully researching the product you intend to purchase. If you would like any additional information about a product before making a purchase, please contact us. We have a team of friendly, experienced, and very knowledgeable Customer Service Representatives standing by who are happy to help you find the perfect smoking accessory .
If you receive damaged goods (or a non-working unit) in your order, or were shorted anything please contact us within 48 hours, so we can arrange a return and claim. Because of the personal nature of many of our products, we do not accept returns on items unless they are damaged in shipping. However, if you are unsatisfied with any product purchased from us, we encourage you to contact our customer service representatives
Shipping times are an estimate and we will try to get your package to you on time or even earlier.  However due to unforseen circumstances we cannot guarantee that all packages will arrive in the time frame indicated.
All orders made on the website will be sent out on either Tuesday or Friday, depending on time of order.  If you need your order to go out sooner please let us know.  Also we do try to get detox orders out as fast as possible.
All orders are set up to ship with Canada post, however we do not always use them.  If you specifically need to be sent by Canada Post please let us know.
American and international orders might have extra shipping and duties that are not applied at time of order, we will contact the buyer before finishing the order to discuss additional fees before we ship the order, however all duties and extra government charges are the responsibility of the orderer.