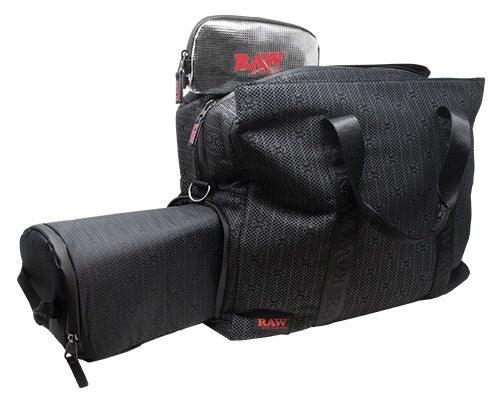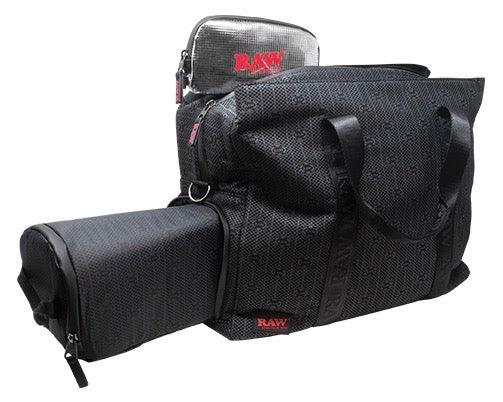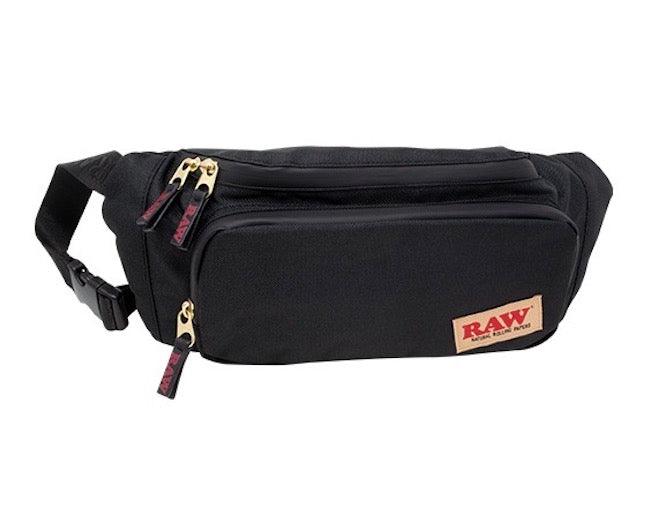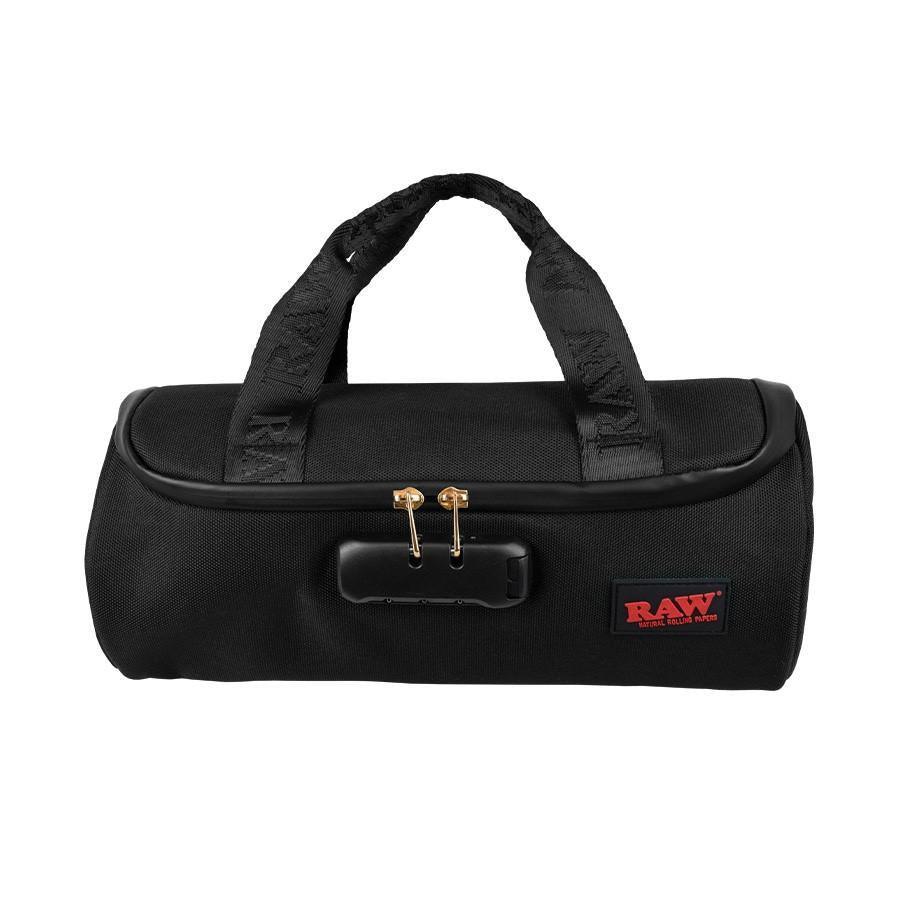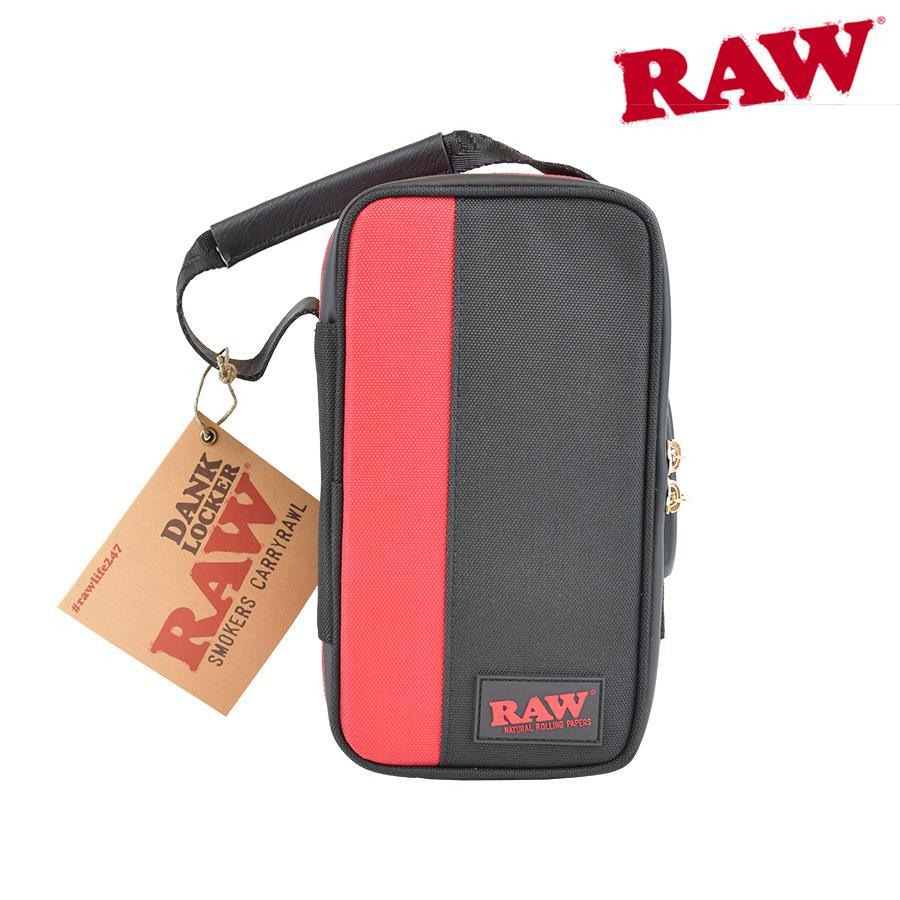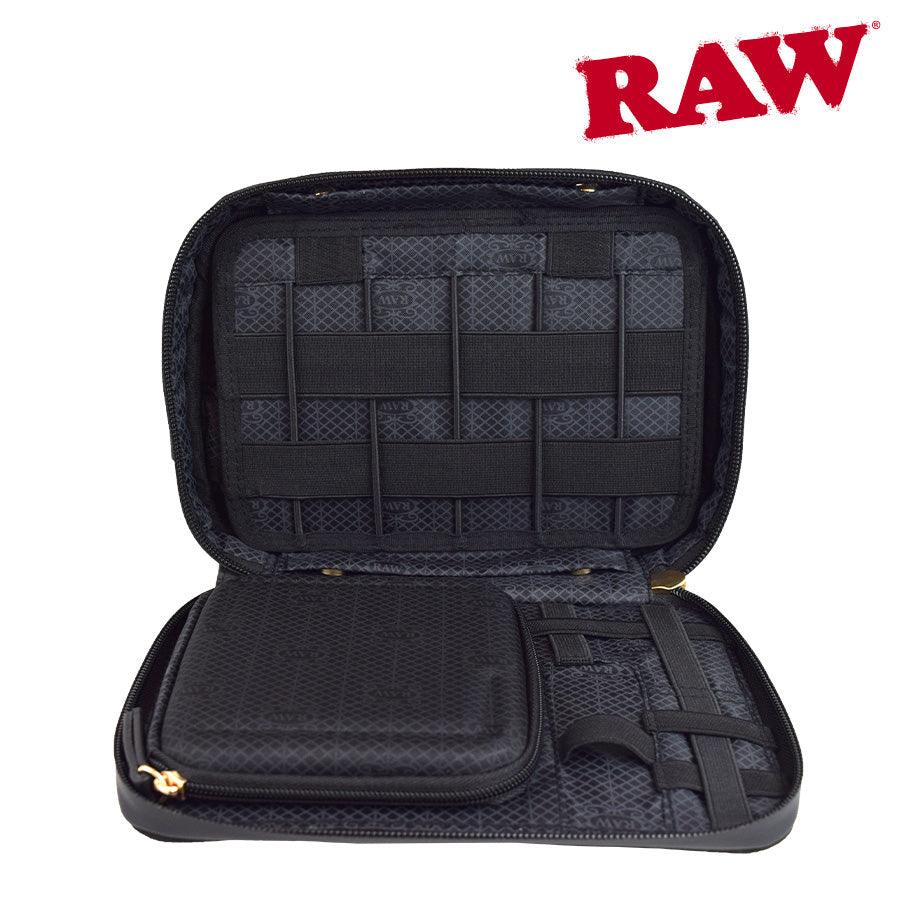 Raw Bags and Totes
101050647567
---
Low stock - 1 item left

Inventory on the way
RAW Bags and Totes
Raw has come upwith some great bag accesories to help you take all your fun accesories out for the night or day. Check them out and see how you can take your stash out safely
RAW DANK LOCKER CARRYAWL
The RAW Dank Locker CarryRAWl is perfect for smokers on the go who bring the good but don't want to smell like the good! Features an integrated combination lock, double siliconized smell-reducing zippers, hard-sided cross-elastic accessory panels (for holding your papers, tips, lighters, etc.), 5+1 smell-proof design including a full foil ¼ oz sized terp locking bag, quick access outer zipper pouch, easy carry handle, and RAWesome styling!
ROLLING PAPERS X RAW RAWK N ROLL NIGHT TOTE W/REMOVABLE FOIL BAG
The RAWK & ROLL ALL NIGHT bag is RAWesomely designed for you to bring everything – and I mean EVERYTHING you could need for a night out smoking!
This badass bag has RAW watermark faded over smoky black and a contrasting RAW RED interior. The Center pouch has a triple bag-within-a-bag configuration featuring an internal, smell-proof, activated carbon, 5-layer pouch PLUS a foil smell locking bag. The lower section has discreet padded pull-out tube storage with a siliconized zipper!
There's an easy-access outer deep pocket, 5 non-slip grip pads on the bottom of the bag and so much more!!!
Triple bag-within-a-bag configuration
Smell proof, activated carbon 5 layer pouch
Foil smell locking bag
Pull-out tube storage with siliconized zipper
Easy-access outer deep pocket
5 non-slip grip pads
RAW x Rolling Papers Sling Bag
RAW x Rolling Papers Sling Bag can be used either over-the-shoulder or as a fanny pack. Intelligently designed for real smokers, it features multiple pouches, foil lining, smell-proof interior, hidden back zipper for storage, coated zippers and more! Just be sure you don't forget where you hid your stash 
Raw Mini Duffle
The RAW Duffle Dank Locker Mini Bag is the perfect smell-blocking carrying case for your whole setup! It features RAW's bag-in-a-bag terp saving technology, cross straps for grab and go stuff, and a large open interior area for storing and stashing! RAW also included a child and roommate proof built-in combo lock.
Dimensions: 12" x 5.5" x 5.5"
FEATURES:
Includes removable smell proof foil lined pouch
Water resistant
Numerous storage compartments
Built-in Combo Lock
Elastic Cross Straps
Silicone gasketed double zippers
RAW TRAP BAG
The ROLLING PAPERS x RAW Trapp Kit is your ultimate smokers journey kit. Not only does it TRAPP odors with 6 layers of odor blocking materials but it has a unique cross cord/strap design to hold all of your smoking accessories.
Trappin ain't easy!! #RAWlife
Before placing an order through our store, we recommend carefully researching the product you intend to purchase. If you would like any additional information about a product before making a purchase, please contact us. We have a team of friendly, experienced, and very knowledgeable Customer Service Representatives standing by who are happy to help you find the perfect smoking accessory .
If you receive damaged goods (or a non-working unit) in your order, or were shorted anything please contact us within 48 hours, so we can arrange a return and claim. Because of the personal nature of many of our products, we do not accept returns on items unless they are damaged in shipping. However, if you are unsatisfied with any product purchased from us, we encourage you to contact our customer service representatives
Shipping times are an estimate and we will try to get your package to you on time or even earlier.  However due to unforseen circumstances we cannot guarantee that all packages will arrive in the time frame indicated.
All orders made on the website will be sent out on either Tuesday or Friday, depending on time of order.  If you need your order to go out sooner please let us know.  Also we do try to get detox orders out as fast as possible.
All orders are set up to ship with Canada post, however we do not always use them.  If you specifically need to be sent by Canada Post please let us know.
American and international orders might have extra shipping and duties that are not applied at time of order, we will contact the buyer before finishing the order to discuss additional fees before we ship the order, however all duties and extra government charges are the responsibility of the orderer.