Christmas is right around the corner and if your anything like i am then your usually scrambling for last minute presents every year. well Shell Shock has a few recommendations for some easy presents for the stoners in your life.
First and foremost before we get down to the brass tacks i have to throw an honorable mention to our very own Shell Shock curated Countdown calendars and Mystery Boxes. Countdown calendars are no longer just for kids. The folks here at Shell Shock have designed one for the special toker in mind.  This calendar contains a whole bunch of items for the the cannabis enthusiast in your life.  We try to stuff as much small sized products we can get in these little quadrants. Though they only cost $85.00 the Approximate Value inside the calendar is closer to $142.00.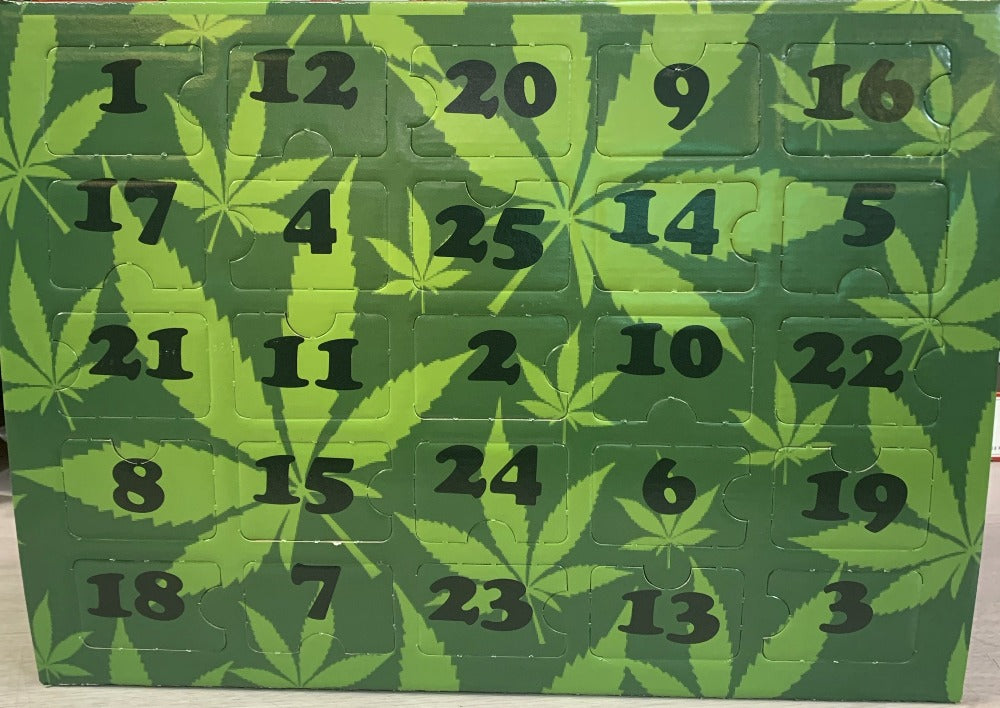 May contain papers, stickers, rollers, grinders, lighters, pipes and more.  Pick one up today at any of our locations across Edmonton or online at ShellShock420.com 
Who doesn't love a good surprise? Shell Shock also offers Mystery Boxes, the perfect way to treat yourself or someone special with a unique and exciting surprise. Our mystery boxes are filled with an array of toking accessories. Whether you're looking for something special for yourself or a gift for someone else, our mystery boxes have something to fit everyone's needs. With Shell Shock Mystery Boxes, you never know what you'll get but you can be sure it'll be an exciting surprise!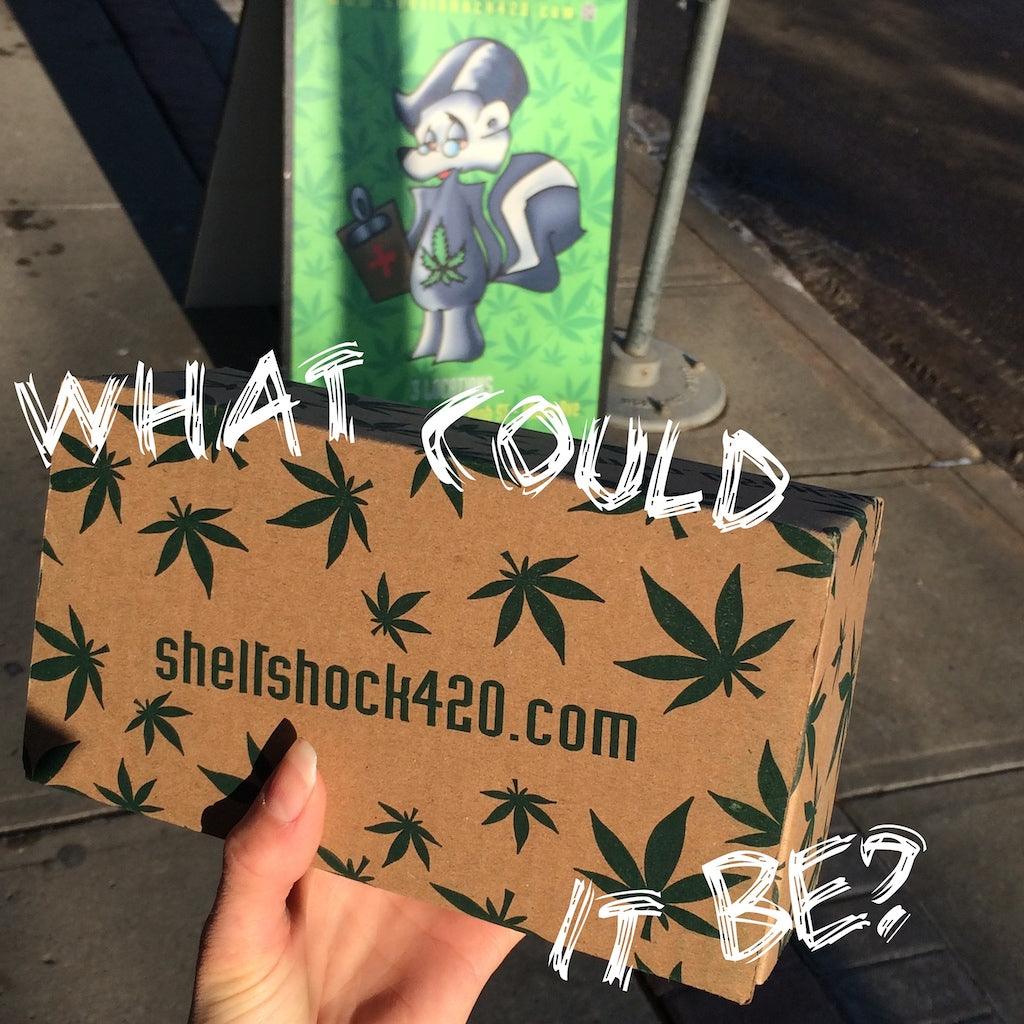 Coming in three sizes the $25.99 the $55.99 and the $105.99 value box, each containing just shy of double the value you pay inside the box and available for you to choose your favourite category of mystery box from: Bong, Pipe, Rolling, Dabs or Super Stoner.  
Mega Surprise box is a combination of all the boxes. It contains a bong, rig, pipes and all the accessories you need to get extra high
We've also curated you a nice list of present suggestions for your favorite or maybe least favorite stoner in your life. As the Cold comes around and the snow falls we all want to try our best to stay medicated but also warm and cozy while we do it, We got warm hoodies and socks as well as lots of ways to smoke inside covertly without upsetting neighbours or roomies.
As winter approaches we all will all be looking for warmer clothes and The RAW Hoodies are heavy weight! This hoodie is made with a heavy cotton-polyester blend that keeps you warm and comfortable in cold weather. The RAW Hoodies features the iconic RAW logo across the chest, the RAW Classic badge on the back, a drawstring hood and a kangaroo front-pocket. Also Available are many different designs of t shirts and coats all with the iconic RAW logo.
As the air gets colder we all want to move inside to smoke our weed and a Smoke Buddy personal carbon filter helps dramatically. A nice smoke odor spray or specially designed Smoke Odor Candle works well to hide any residual odors that may escape your smoke buddy. These products work well together or alone, Both products are affordable and long lasting and i personally find when used together you can easily smoke inside without raising any alarms. 
We carry the warm cozy and soft "Good Luck Socks" these guys are regular crew socks that are made from an 85% cotton blend with spandex added to the mix to give it the perfect amount of stretch for your feet. They have a reinforced heel and toe to make sure they last long because we all hate holes in our socks. The designs are knitted into the cotton base. These socks are great for everyday casual wear or when dressing up for that important business meeting.
If you enjoy hitting bong but you currently smoke outside i suggest a nice silicone bong for your winter smoking. More temperature resistant than a glass bong you can forget it outside without it freezing and shattering. An added benefit to that is you can drop some snow or ice right down the neck for a nice cool winter toke. Silicone bongs are reletively easy to clean, In the recent years some companies have come out with silicone safe cleaners but we still recommend just freezing your bong and cracking that resin right off the edges, obviously with the freezing temperatures outside this is pretty easy to accomplish. 
That cold dry air can really do a number on the humidity and general state of your bud so we recommend a nice air tight sealed jar instead of a bag or even the container that most of our weed comes in. There are things such as the "boost" humidity packs that can regulate the humidity of the container but as long as you have some decent weed to start with, a good jar is all that most people need to get by so check out our selection of herb jars and see if we've got something right for you.
If your stumped on any gift ideas hopefully this helped throw some ideas at you, if anything here peaked your interest or you think would be a good gift for your special someone come visit us in store or online at shellshock420.com
---